Beach Boys: un documentario per omaggiare la famosa band statunitense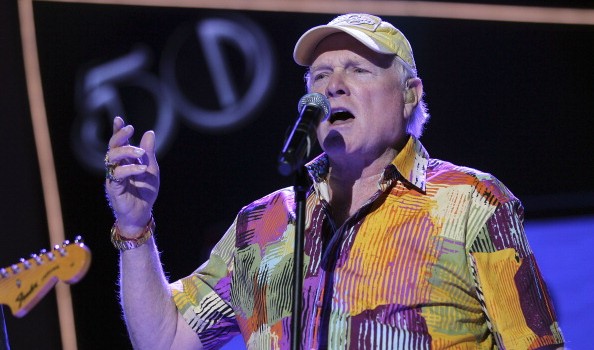 Mancano ormai pochi giorni all'uscita di "The Beach Boys: doin' it again", documentario incentrato sulla storia dei leggendari Beach Boys che sarà pubblicato 28 agosto di quest'anno (disponibile in DVD e Blue Ray). Il prodotto di circa sessanta minuti, prevede sia immagini inedite e rari esclusivi d'archivio, avrà anche il dietro le quinte del nuovo singolo "That's why God made the radio", oltre che le interviste fatte a Brian Wilson, Bruce Johnston, Al Jardine, David Marks e Mike Love e infine un doveroso omaggio agli elementi della band scomparsi: Dennis e Carl Wilson, deceduti nel 1983 e nel 1998 che di fatto hanno chiuso la storia del quintetto storico dei Beach Boys .
Beach Boys: un documentario per omaggiare la famosa band statunitense
Il quintetto statunitense, famoso in tutto il mondo per brani celebri come
Sufin' USA
,
Barbara Ann
e
Good Vibrations
, formatosi nel 1961,  fu ammesso nel 1988 nella prestigiosa Rock and Roll Hall of Fame e successivamente alla Vocal Group Hall of Fame. Nel 2001 la band conquista il prestigioso Grammy alla carriera. Inoltre il celebre magazine Rolling Stone stilando nel 2004 la classifica dei 100 migliori artisti di tutti i tempi (100 Greatest Artists of All Time) ha classificato i Beach Boys al dodicesimo posto. Non a caso, un certo 
George Martin
(produttore dei Beatles) diceva: "
Se dovessi eleggere un genio vivente del pop, direi Brian Wilson
" (riferendosi al storico leader del gruppo). Ben quarantanove album pubblicati, di cui ventisette studio, cinque live e diciassette raccolte, sono solo alcuni dei numeri da capogiro di questa leggendaria formazione, senza dimenticare i trentasei singoli piazzati nella Top 40 statunitense e addirittura cinquantasei nella Top 100, arrivando a toccare quattro volte la prima posizione. Secondo quanto riferito dalla rivista americana
Billboard
(specializzata per registrare il numero di vendite negli Stati Uniti), i Beach Boys sono la band a stelle e strisce che ha venduto più copie in assoluto nella storia.
Commenti