Bob Dylan, Nick Cave e Patti Smith per il film "West of Memphis"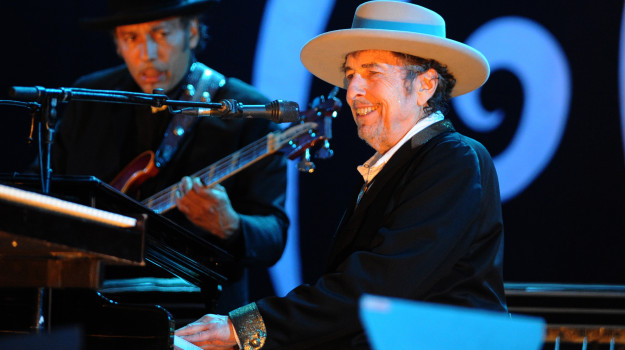 Bob Dylan, Nick Cave, Warren Ellis (Pearl Jam), Patti Smith, Marilyn Manson e Johnny Depp, sono solo alcuni dei nomi che hanno dato un contributo per la colonna sonora di "West of Memphis: voices for justice", film-documentario di Amy Berg, prodotto da Peter Jackson e Fran Walsh.
La pellicola parla del caso di Damien Echols, Jason Baldwin e Jessie Misskelley che per le cronache nere statunitensi divennero i "tre di Memphis", quando nel 1994 furono accusati di avere ucciso tre bambini a Memphis.
Echols, a suo tempo, era l'unico maggiorenne e fu condannato in un primo momento alla pena di morte, mentre Baldwin e Misskelley, allora minorenni, vennero incarcerati, ma dopo ben 18 anni furono assolti subendo per così tanto tempo un'ingiusta reclusione.
Bob Dylan, Nick Cave e Patti Smith per il film "West of Memphis"
L'album di questa colonna sonora sarà rilasciato il 21 Gennaio 2013 e conterrà i brani registrati ad hoc per il film oltre ad una parte della musiche originali tutte scritte e eseguite da Nick Cave e Warren Ellis che hanno commentato: "É stato un onore, per noi, essere stati chiamati a dare il nostro contributo per un'opera che abbia contribuito a far luce sul caso dei tre di Memphis".
Qui di seguito l'elenco complete delle canzone:
1)Henry Rollins (con Nick Cave e Warren Ellis) – 'Damien Echols Death Row Letter Year 9'
2)Natalie Maines – 'Mother'
3)Lucinda Williams – 'Joy'
4)Camp Freddy – 'The Jean Genie'
5)Tonto's Giant Nuts con Johnny Depp e Bruce Witkin – 'Little Lion Man'
6)Marilyn Manson – 'You're So Vain'
7)Band of Horses – 'Dumpster World' (Live)
8)Citizen Cope – 'DFW'
9)Eddie Vedder – 'Satellite'
10)Bill Carter – 'Anything Made of Paper'
11)The White Buffalo – 'House of Pain'
12)Bob Dylan – 'Ring Them Bells'
13)Nick Cave & Warren Ellis – 'West of Memphis Score Suite'
14)Tonto's Giant Nuts con Johnny Depp, Nick Cave e Warren Ellis – 'Damien Echols Death Row Letter Year 16'
– Bonus track: Patti Smith – 'Wing' (registrata dal vivo al Voices For Justice Benefit Concert – 28 agosto 2010)
– Bonus track (solo nell'edizione digitale): Bill Carter – 'Road to Nowhere'
Commenti