Deep Purple: arriva la nomination al Rock and Roll Hall of Fame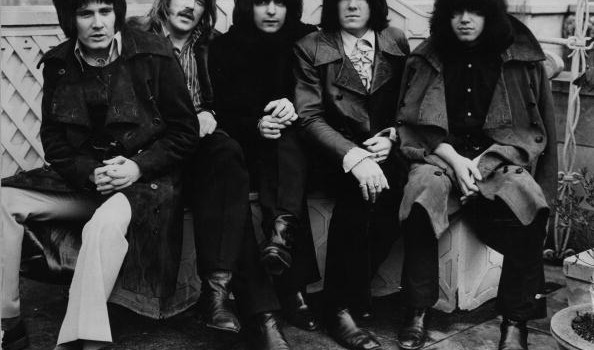 Tendenzialmente, una delle più belle soddisfazioni di un'artista è poter entrare nella Rock and Roll Hall of Fame and Museum, ossia il museo della musica rock che si trova a Cleveland, nello stato statunitense dell'Ohio.
La selezione però è rigida, con l'accesso riservato solamente a chi ha visto trascorrere 25 anni dalla prima incisione. Naturalmente ci sono tutti i grandi nomi del rock o quasi; infatti non sono mancate parecchie critiche (anche giuste) sulla mancata selezione di alcuni nomi. Uno su tutti i Deep Purple, che anche se si potevano candidare dal 1994, solo ora hanno la prima nomination per poter vedere di accedere al prestigioso museo; sarebbe  un doveroso riconoscimento, anche perché quest'anno decorrono i 40 anni dello storico disco Machine Head.
Naturalmente in molti ci sperano, come sperano che in futuro possano essere annoverati anche i Genesis e i Pink Floyd; non vederli è un vero insulto al mondo del rock , poiché –  in molti casi – nel museo si trovano già o vengono proposti nomi che sono decisamente pop/dance e per niente rock.
Per quanto abbia una storia importante, i pezzi di Donna Summer non sono certo ricordati per la grinta dei riff di chitarra.
Ad ogni modo, ecco l'elenco delle candidature di quest'anno, da cui usciranno i cinque vincitori che entreranno nel 2013.
Albert King (Candidabile fin dal 1988 – Prima nomination)
Chic (Candidabili fin dal 2003 – Settima nomination)
Deep Purple (Candidabili fin dal 1994 – Prima nomination)
Donna Summer (Candidabile fin dal 2000 – Quinta nomination)
Heart (Candidabili fin dal 2002 – Settima nomination
Joan Jett & the Blackhearts (Candidabili fin dal 2006 – Prima nomination)
Kraftwerk (Candidabili fin dal 1996 – Settima nomination)
Marvelettes (Candidabili fin dal 1987 – Prima nomination)
Meters (Candidabili fin dal 1995 – Prima nomination)
N.W.A. (Prima nomination)
Paul Butterfield Blues Band (Candidabile fin dal 1989 – Prima nomination)
Procol Harum (Candidabile fin dal 1993 – Prima nomination)
Public Enemy (Prima candidatura)
Randy Newman (Candidabile fin dal 1990 – Settima nomination)
Rush (Candidabile fin dal 1999 – Prima nomination)
Commenti