Elvis Costello: in uscita con "In motion pictures"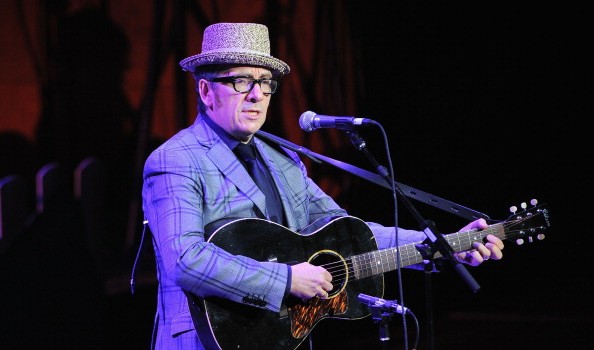 Elvis Costello, figlio d'arte, famoso sia in qualità di musicista che per essere il marito di una importante quanto bella jazzista come Diana Krall, ha avuto una carriera decisamente interessante, realizzando ben 34 album (tra dischi studio e raccolte), avendo l'opportunità di collaborare con nomi del calibro di Burt Bacharach, Chet Baker, Brian Eno e Paul McCartney, scrivendo pezzi che hanno avuto un gran bel riscontro come The Man Out of Time, She, Almost Blue, Alison, Everyday I Write the book, I Wanna be Loved, God's Comic, Shipbuilding, I Almost Had a Weakness e tanti altri ancora.
Nella suo lungo trascorso musicale, ha suonato a partire dagli anni '70, incominciando a muoversi su sonorità che andavano dal punk alla new wave, pur frequentando in passato molto le realtà della musica classica e jazz. Molti dei suoi brani sono stati usati in varie pellicole cinematografiche, alcuni di questi creati ad hoc per determinati film; per questa ragione la casa discografica della UME ha realizzato un cd di quindici canzoni che raccoglie una buona parte dei pezzi di Costello usati nei film.
L'album si chiamerà "In motion pictures" e uscirà il 19 novembre. Qui di seguito la tracklis:
– Accidents Will Happen (dal film E.T. l'extra-terrestre )
– Lover's Walk (dal film The Shape of Things)
– Miracle Man (dal film Il padrino – Parte III )
– Life Shrinks (dal film La guerra dei bottoni)
– Crawling to the U.S.A. (dal film Americathon)
– Seven Day Weekend (con Jimmy Cliff) (dal film Club Paradise)
– Days (dal film Fino alla fine del mondo)
– I Want You (dal film I Want You)
– You Stole My Bell (dal film The Family Man)
– My Mood Swings (dal film Il grande Lebowski )
– Oh Well (dal film Prison Song)
– God Give Me Strength (dal film Grace of My Heart)
– Sparkling Day (dal film One Day)
– She (from the film Notting Hill)
– A Town Called Big Nothing (dal film Dritti all'inferno)
1 condivisioni e commenti
Condividi e commenta!
Commenti