Steve Harris e Flea: in uscita i loro album da solisti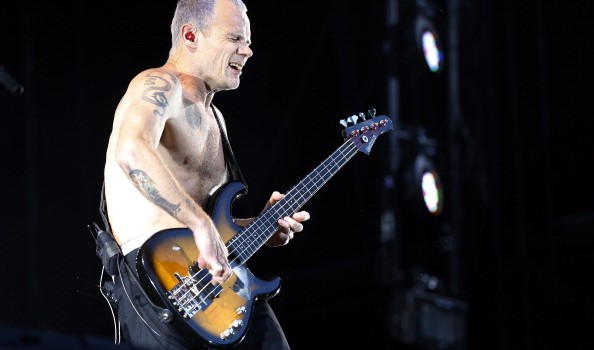 Flea dei Red Hot Chili Peppers e Steve Harris degli Iron Maiden hanno deciso di intraprendere una carriera da solisti.
Entrambi gli artisti sono i fondatori dei rispetti gruppi. Singolare il fatto che ambedue siano bassisti e abbiano deciso di intraprendere una carriera da solista.
Bisogna però dire che Flea è attivo già da diverso tempo senza i Red Hot Chili Peppers. A breve, infatti, darà alla luce "Helen Burns", in cui annovera la partecipazione di Patti Smith che presterà la sua voce ad una traccia.
Attenendosi alla parole o meglio ai "tweet" dello stesso Flea, la restante parte sarà interamente strumentale. Il disco verrà venduto ad offerta e parte degli incassi saranno donati al conservatorio di Silverlake.
A seguito di questo lavoro, sarà pubblicato una versione del disco in vinile autografato contenente anche un pezzo di corda del basso suonato nel corso delle session di registrazone. Il prezzo previsto sarà di settantacinque dollari.
Veniamo ora a Steve Harris. Il bassista degli Iron Maiden si preparà ad esordire da solista con "British Lion", album che sarà nei negozi di dischi già dal prossimo 24 di settembre.
L'album è stato registrato grazie al prezioso contributo di Richard Taylor e di David Hawkins. Per ciò che concerne il titolo, che fa un chiarissimo riferimento al simbolo britannico, Harris ha dichiarato di essere stato sempre orgoglioso di essere inglese, tuttavia ha precisato che il suo non è nazionalismo.
Un qualcosa che rimanda alle proprie origini e poco altro, un pò come fare il tifo per la squadra della propria città.
Di seguito riportiamo la tracklist completa del disco da solista di Steve Harris "British Lion".
1) This Is My God'
2) Lost Worlds'
3) Karma Killer'
4) Us Against The World'
5) The Chosen Ones'
6) A World Without Heaven'
7) Judas'
8) Eyes Of The Young'
9) These Are The Hands'
10) The Lesson'
2 condivisioni e commenti
Condividi e commenta!
Commenti