The Who: disco omaggio dai migliori rocker del mondo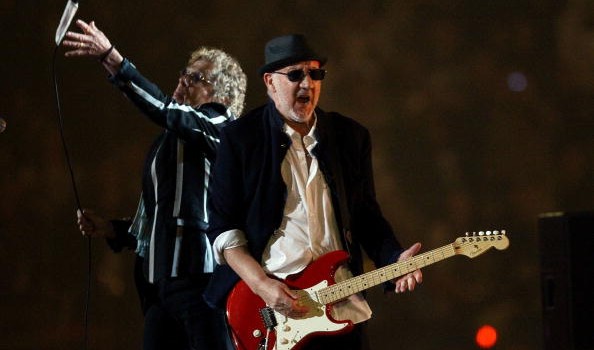 Si presentarono al pubblico nel 1965, quando con My Generation, title track del loro primo disco, facero capire al mondo che il rock stava cambiando. Gli Who sono uno dei grandi gruppi che hanno scritto pagine importanti della storia musicale e non a caso sono una delle band che ispira ancora molti musicisti; per tale ragione ecco che Who Are You – An All Star Tribute To The Who, ossia una carrellata di cover dei loro brani migliori, fatte da nomi di primo ordine come Iggy Pop, Ian Paice dei Deep Purple, David Cross dei King Crimson e Carmine Appice dei Vanilla Fudge.
L'album sarà in uscita il 2 di Ottobre e presenta una caratterista particolare; i vari musicisti si sono uniti tra di loro formando dei veri e propri supergruppi (anche se solo per una canzone).
Di seguito ecco la scaletta dei pezzi e i nomi degli artisti.
1. Eminence Front – John Wetton (Asia), KK Downing (Judas Priest), Derek Sherinian (Black Country Communion)
2. Baba O'Riley – Nektar e Jerry Goodman (Mahavishnu Orchestra)
3. I Can See For Miles – Mark Lindsay (Paul Revere & The Raiders) e Wayne Kramer (MC5)
4. Love Reign O'er Me – Joe Elliott (Def Leppard), Rick Wakeman, Huw Lloyd-Langton (Hawkwind) e Carmine Appice (Vanilla Fudge)
5. My Generation – Knox (Vibrators), Dave Davies (The Kinks) e Rat Scabies (The Damned)
6. The Kids Are Alright – The Raveonettes
7. Won't Get Fooled Again – Sweet
8. Anyway Anyhow Anywhere – Todd Rundgren e Carmine Appice
9. I Can't Explain – Iggy Pop
10. Behind Blue Eyes – Pat Travers
11. Magic Bus – Peter Noone (Herman's Hermits), Peter Banks (Yes) e Ginger Baker (Cream)
12. Who Are You – Gretchen Wilson e Rey Bachman (Bachman-Turner Overdrive)
13. Pinball Wizard – Terry Reid, Mike Pinera (Blues Image), Brad Gillis (Night Ranger)
14. Squeeze Box – John Wesley (Porcupine Tree) e David Cross (King Crimson)
15. Bargain – .38 Special, Ted Turner (Wishbone Ash) e Ian Paice (Deep Purple)
16. The Seeker – Joe Lynn Turner e Leslie West (Mountain)
1 condivisioni e commenti
Condividi e commenta!
Commenti