U2: il 2 giugno esce l'album celebrativo "The Joshua Tree – 30 Years"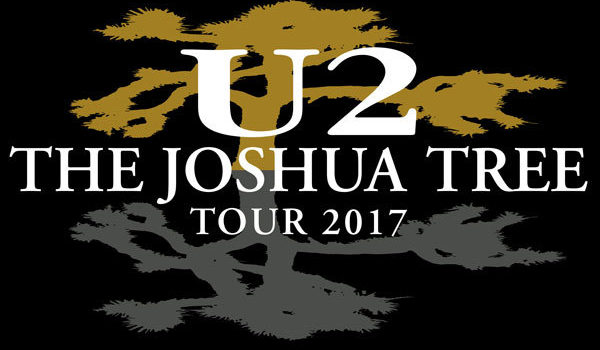 Gli U2 festeggiano i 30 anni dall'uscita del loro quindo album in studio con un tour mondiale, partito da Vancouver il 12 maggio scorso, ed un'edizione celebrativa dello storico album "The Joshua Tree – 30 Years", che sarà disponibile nei negozi a partire da giorno 2 giugno 2017.
Oltre alle 11 tracce dell'album, nell'edizione super deluxe i fan troveranno anche registrazioni live del concerto del The Joshua Tree Tour del 1987 al Madison Square Garden, rarità e B-Sides dalle sessioni originali di registrazione dell'album. Inoltre in questa speciale edizione ci sarà anche il remix di Daniel Lanois, St Francis Hotel, Jacknife Lee, Steve Lillywhite e Flood e un libro di 84 pagine con foto inedite scattate da The Edge durante la sessione fotografica del 1986 nel Mojave Desert.
"The Joshua Tree" è un album storico della band britannica, quando uscì nel 1987 conteneva tracce diventate veri e propri capolavori come "With or without you", "I still haven't found what I'm looking for" e "Where the streets have no name". L'album fu un clamoroso successo, andato in classifica al primo posto in UK, USA; Irlanda e in tutto il resto del mondo con oltre 25 milioni di copie vendute. Addirittura Time Magazine dedicò agli U2 la copertina dell'aprile 1987.
Ecco la tracklist del disco originale: "Where The Streets Have No Name", "I Still Haven't Found What I'm Looking For", "With Or Without You", "Bullet The Blue Sky", "Running To Stand Still", "Red Hill Mining Town", "In God's Country", "Trip Through Your Wires", "One Tree Hill", "Exit", "Mothers Of The Disappeared". Il The Joshua Tree Tour 2017 farà tappa in Italia il 15 e il 16 luglio allo Stadio Olimpico di Roma.
Commenti