Whitney Houston: in uscita album e il singolo "Never give Up"(VIDEO)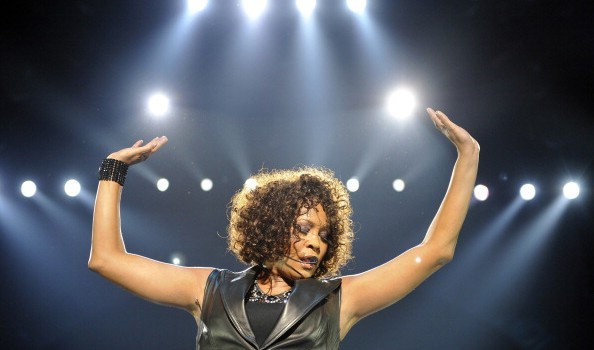 L'11 Febbraio del 2012, si spegne la leggendaria voce di Whitney Houston; muore per un attacco cardiaco durante una serata con gli amici. Il suo corpo trovato nella vasca da bagno pieno di droga, farmaci e alcool, anche se i medici hanno valutato questi fattori non come cause reali del decesso che sarebbe stato accidentale.
Ad ogni modo, il timbro di voce e il suo sound hanno lasciato un vuoto enorme nel mondo della musica che si è riunito il 18 Febbraio, giorno del suo funerale a cui parteciparono nomi come Elton John, Stevie Wonder, Mariah Carey e Alicia Keys.
Nella sua lunga e importante carriera ha inciso 15 album tra versioni studio, raccolte e colonne sonore. I suoi dischi hanno venduto complessivamente oltre 200 milioni di copie in tutto il mondo, di cui ben 55 milioni negli Stati Uniti. Ha vinto in totale ben 6 Grammy Awards riuscendo ad aggiudicarsi un "piccolo" record, trionfando per ben 22 volte agli American Music Awards e detenendo tutta un'altra serie di primati che sarebbe impresa ardua elencarli tutti.
Per ricordare la grande carriera musicale di Whitney Houston ecco che il 13 Novembre verrà pubblicato "I Will Always Love You – The Best Of Whitney Houston"; una raccolta che oltre ai brani più rappresentativi della cantante, conterrà anche una canzone inedita. Il pezzo in questione è "Never Give Up", che verrà usa come singolo di lancio del cd.
Whitney Houston: in uscita album e il singolo "Never give Up"(VIDEO)
"Never Give Up" è una canzone che l'artista statunitense aveva registrato prima di morire con la produzione di Jermaine Dupri e Bryan-Michael Cox e che doveva inizialmente essere contenuto nell'album "I Look To You" del 2009, dove poi non venne più inserito per ragioni non ben note.
Il titolo del brano che tradotto in italiano significa "Mai arrendersi" e un invito ad affrontare il quotidiano e i momenti duri e difficili senza mai gettare la spugna.
3 condivisioni e commenti
Condividi e commenta!
Commenti