Oh, Pretty Woman, la canzone di oggi (VIDEO)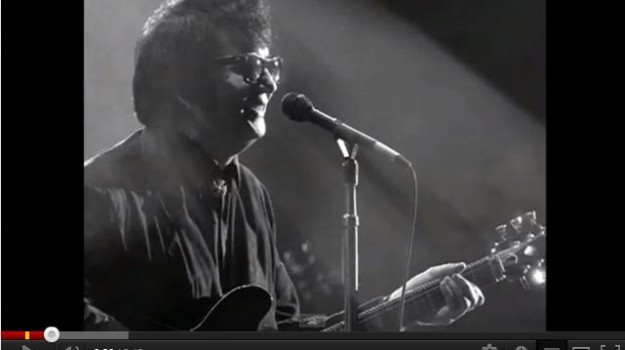 Sicuramente stiamo parlando della canzone più famosa di Roy Orbison. Oh, Pretty Woman fu scritta nel 1964 durante un pomeriggio, quando la moglie del cantante statunitense stava uscendo a far compere; Orbison le chiese se avesse bisogno di soldi, quando l'amico Bill Dees che era lì presente disse: pretty woman never needs any money (una bella donna non ha mai bisogno di soldi). Ci fù un momento di ilarità generale ma intanto quella frase rimase in testa sia a Orbison che all'amico. Così, i due si misero a lavorare e ad immaginare una storia che ruotasse intorno ad una pretty woman. In poco più di due ore il brano era già pronto.
Oh, Pretty Woman, la canzone di oggi (VIDEO)
Il successo del singolo fu straordinario e dall'agosto del 1964, il pezzo dominò le classifiche britanniche per sessantotto settimane consecutive, interrompendo quello che fino ad allora era stato un monopolio assoluto dei musicisti inglesi. Il brano arrivò inoltre anche alla posizione numero uno nella Billboard Hot 100. Sempre in quello stesso anno fu pubblicata pure una versione italiana dal titolo, Sei il solo con il testo di Vito Pallavicini e incisa da Eugenia Foligatti.
Oh, pretty woman è stata insignita  con il Grammy Hall of Fame Award oltre ad essere stata nominata, secondo il Rock and Roll Hall of Fame come una delle "500 canzoni che hanno formato il rock and roll". Nel 2004,il magazine Rolling Stone le ha assegnato la posizione numero 222 nella lista della lista delle 500 migliori canzoni di sempre.
Dopo  il grande successo che il brano ebbe nuovamente, quando fu usato come colonna sonora della fortunatissima commedia americana del 1990 "Pretty woman" (con Julia Roberts e Richard Gere), a Roy Orbison (ormai morto dal 1988), fu assegnato un Grammy Award come "migliore performance maschile pop", per la registrazione dal vivo del brano nello speciale televisivo Roy Orbison and Friends, A Black and White Night.
7 condivisioni e commenti
Condividi e commenta!
Commenti