Rage Against The Machine: forse un possibile ritorno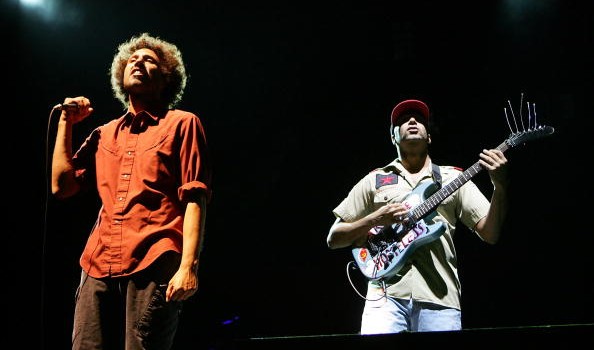 È bastata una semplice allusione fatta durante un'intervista al bassista dei Rage Against The Machine Tim Commerford che si sono alimentate delle speranze. A quanto pare, la band potrebbe riformarsi. Infatti, alla domanda se i RATM fossero occupati nella registrazione di nuovo canzoni, Commerford ha risposto con un "forse", facendo dei riferimenti alla possibilità che il gruppo abbia ripreso a lavorare.
Insomma, nulla di certo ma neanche nessuna smentita. Tanto è bastato ai fan per rispolverare i vecchi cd, pregano in una loro reunion. Certo, dopo i RATM la band si era riformata come Audioslave, ma la voce dell'ottimo Chris Cornell non ha comunque cancellato il ricordo del frontman Zack de la Rocha; è vero che nella band fa sempre la differenza anche il chitarrista e avere un musicista come Tom Morello resta comunque un ottimo marchio di qualità, però per tutti ci sono sempre stati unicamente i RATM e nient'altro.
In fin dei conti, il gruppo ha costruito un successo veramente unico, rompendo i normali schemi del rock. Per prima cosa c'erano i testi che veramente facevano la differenza, impegnati politicamente e grintosi, in secondo luogo c'erano degli straordinari riff di chitarra, terzo i video sono sempre stati un ottimo connubio tra immagini e suono, quarto le copertine degli album; come non dimenticare l'immagine del bonzo del disco d'esordio pubblicato nel 1992 ? Tanto per intenderci si trattava dell'album con Wake Up, canzone usata per la pellicola di Matrix.
Rage Against The Machine: forse un possibile ritorno
Da questo momento, verranno pubblicati altri tre progetti discografici: Evil Empire, da cui fu tratta Bulls on parade, The Battle of Los Angeles con i singoli Sleep no in the Fire e Testify (video girati da Michael Moore) e in fine Renegades del 2000, l'album di cover che decretò lo scioglimento definitivo del gruppo o forse anche no.
Naturalmente, chi li ha seguiti fin dal loro esordio spera di rivederli presto.
Commenti