Killing Me Sotly with His Song, la canzone di oggi (VIDEO)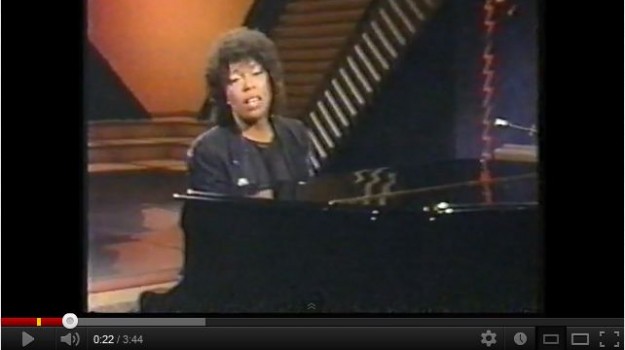 Di certo non è un brano allegro, "uccidimi dolcemente" fa pensare a cose tutt'altro che piacevoli; ad ogni modo, è certamente un singolo di rara bellezza. Questo è il caso di una canzone che nessuno ha mai considerato ma che ha avuto un successo clamoroso grazie alle sue nuove versioni.
Andiamo con calma; il brano originale era di Lori Lieberman che dopo aver seguito un concerto di Don McLean, ne rimase colpita a tal punto da scrivere una poesia intitolata Killing Me Sotly with His Blues. In un secondo momento, i due compositori Charles Fox e Norman Gimbel misero in musica la poesia e uscì Killing Me Sotly with His Song che Lieberman pubblicò nel 1972 ma senza alcun tipo di successo. Qualche tempo dopo Roberta Flack, su un volo aereo da Los Angeles a New York, sfogliando una rivista vide una foto di Lori Lieberman, lesse la pagina della rivista e tornata a terra fece qualche ricerca sulla cantante, ascoltando i brani che aveva inciso. Rimaste folgorata da Killing Me Sotly with His Song, tanto da chiamare immediatamente alcuni dei suoi collaboratori; qualche modifica, la registrazione in studio ed ecco un successo senza precedenti, pubblicato nel 1973 che raggiunse il primo posto della Billboard Hot 100, portando alla Flack la vittoria di un Grammy Award come miglior album, costituendo di fatto il più grande traguardo della sua carriera musicale.
Killing Me Sotly with His Song, la canzone di oggi (VIDEO)
Il brano ha avuto innumerevoli cover, di cui una fortunatissima nel 1996 da parte dei Fugees, dove grazie alla voce di Lauryn Hill, il pezzo arrivò primo nelle classifiche di mezza Europa, oltre che in paesi come Australia e Nuova Zelanda.
La canzone ha avuto inoltre interpretazioni in innumerevoli lingue: dal giapponese fino ceco.
Anche in Italia moli artisti si sono lanciati in vari rifacimenti del brano, su tutti anche la tigre di Cremona Mina.
1 condivisioni e commenti
Condividi e commenta!
Commenti