Dave Grohl: "From Can to Can't", brano con Corey Taylor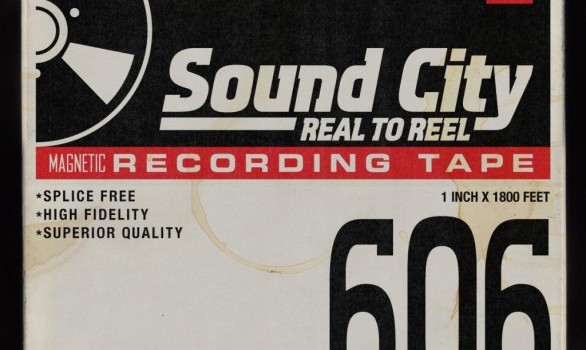 Tempo fa ho letto un articolo in cui Dave Grohl veniva simpaticamente definito "la sgualdrina" del rock, sottolineando come l'ex Nirvana passi così facilmente da un gruppo ad un altro, si presti per numerosi album e progetti paralleli o per collaborazioni di sorta. In Italia diremmo "come il prezzemolo".
E' innegabile, infatti che il buon Dave, abbia sempre qualcosa da fare, dai Nirvana ai suoi Foo fighters, dai Probot ai Queens of The Stone Age, non sta fermo un attimo.
L'ultimo coinvolgimento d'eccezione, come sappiamo è stato alla corte di Sir Paul McCartney, durante il 12/12/12/ Sandy Relief, in cui l'ex Beatles e l'ex (gli ex)  Nirvana si sono cimentati nell'inedito "Cut Me Some Slack".
Ultimamente Grohl ha fatto sapere di stare collaborando al documentario sui Sound City Stodios, gli studi di registrazione in cui anche i Nirvana entrarono per registrare "Nevermind", intitolato  "Sound City – Real To Reel", per cui ha messo su un mega combo d'eccezione chiamato per l'occasione Sound City Players (fantasia portami via, ndr).
Da questa collaborazione, sarà prodotta la colonna sonora del film che, successivamente diventerà un disco.
Il primo assaggio di questo album è "From Can to Can't", brano scritto a quattro mani e cantato da Corey Taylor, front man degli Slipknot e degli Stone Sour, oltre che Rick Nielsen degli storici Cheap Trick e Scott Reeder (già bassista nei Kyuss e nei The Obsessed).
Vi proponiamo un estratto (il singolo uscirà a brave):


Dave Grohl: "From Can to Can't", brano con Corey Taylor



3 condivisioni e commenti
Condividi e commenta!
Commenti