David Bowie: "The Next Day", il nuovo album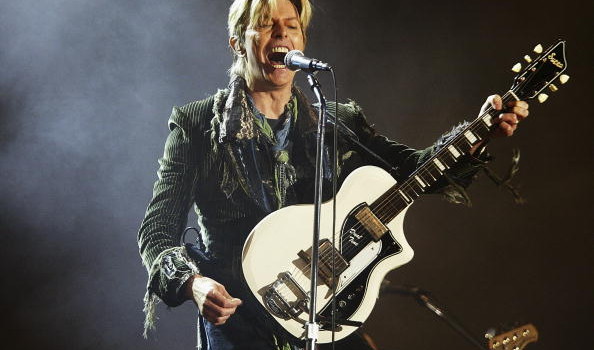 10 anni, tanti sono passati dalla realizzazione di "Reality", l'ultimo lavoro in studio di David Bowie, risalente al 2003. 10 lunghi anni, in cui il Duca Bianco si è ritirato in una sorta di eremitaggio, con pochissime apparizioni in pubblico, in seguito al malore che colpì l'artista al festival "Hurricane" di Scheeßel, in Germania –  l'ultima sua performance dal vivo risale al novembre del 2006, quando, al fianco di Alicia Keys, si esibì sul palco del Black Ball di New York per un evento benefico organizzato dall'associazione "Keep a Child Alive".
10 anni che sono serviti a scrivere "The Next Day", il nuovo album di inediti, dato alle stampe così, senza eclatanti anticipazioni, speculazioni, o altro. Elegante persino del marketing, perché stiamo pur sempre parlando di un duca, anzi del duca.
L'album che, come anticipato in una conferenza stampa da Bowie stesso, vedrà la luce il prossimo Marzo, è prodotto dal suo storico collaboratore Tony Visconti e lanciato dalla Columbia solo poche ore fa nei negozi digitali di 119 Paesi in giro per il mondo.
Oggi, giorno del sessantaseiesimo compleanno dell'artista, è stato lanciato primo singolo promozionale "Where are we now?",  il cui video, diretto da Tony Oursler,  richiama direttamente il periodo berlinese dell'artista londinese.

David Bowie: "The Next Day", il nuovo album
L'album, la cui data di uscita esatta non è ancora stata annunciata, vedrà la luce in due versioni differenti (c'erano dubbi? ndr); una standard, contenente 14 tracce, l'altra Deluxe contenente 3 tracce bonus , per un totale di un'ora circa.
Ecco la track list:
01. The Next Day 3:51
02. Dirty Boys 2:58
03. The Stars (Are Out Tonight) 3:56
04. Love Is Lost 3:57
05. Where Are We Now? 4:08
06. Valentine's Day 3:01
07. If You Can See Me 3:16
08. I'd Rather Be High 3:53
09. Boss Of Me 4:09
10. Dancing Out In Space 3:24
11. How Does The Grass Grow 4:33
12. (You Will) Set The World On Fire 3:30
13. You Feel So Lonely You Could Die 4:41
14. Heat 4:25
Bonus tracks:
15. So She 2:31
16. I'll Take You There 2:44
17. Plan 2:34
0 condivisioni e commenti
Condividi e commenta!
Commenti