UK: Queen e Beatles tra i gruppi con gli album più venduti di sempre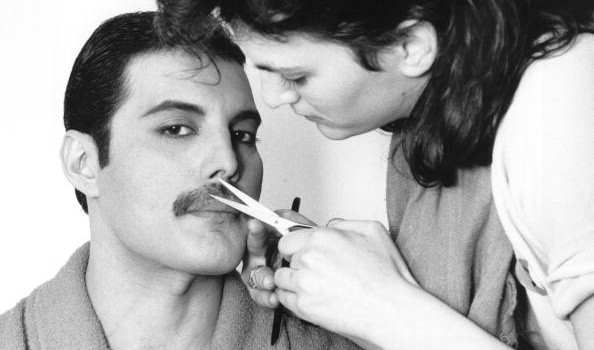 A diffondere i dati di questa classifica è stata l' Official Charts Company, che riesce a coprire nel Regno Unito ben il 99% dei rivenditori di singoli musicali e il 95% dei rivenditori d'album, quindi la quasi totalità del mercato anglosassone
Volendoci basare sull'affidabilità e la precisione dei dati, si scopre che in cima alla classifica ci sono nomi che tutto sommato non sorprendono come il Greates Hits dei Queen (ben 5,8 milioni di copie vendute) e il leggendario Sgt Pepper's Lonely Heart Club Band degli intramontabili Beatles (con poco più di 5 milioni di vendite) . Medaglia di bronzo per gli Abba, però anche loro con una raccolta (circa 4,9 milioni di dischi venduti).
Se volessimo ridisegnare l'elenco senza i the best of, i Beatles sarebbero primi, al secondo posto troveremo gli Oasis seguiti da Michael Jackson (fermo con a "solo" 4,2 milioni). Rispetto ai nomi storici della musica, spicca certamente Adele in sesta posizione. Chiudono in fondo a tutto i Coldplay con X & Y
L'album più "giovane" di questa top 40 è Crazy Love di Bublè, pubblicato nel 2009; quello più "vecchio" è Sgt Pepper's uscito nel 1967.
Qui di seguito la classifica completa.
1- GREATEST HITS – Queen
2- SGT PEPPER'S LONELY HEARTS CLUB BAND – The Beatles
3- GOLD- GREATEST HITS – Abba
4- (WHAT'S THE STORY) MORNING GLORY?- Oasis
5- THRILLER – Michael Jackson
6- 21 – Adele
7- BROTHERS IN ARMS – Dire Straits
8- DARK SIDE OF THE MOON – Pink Floyd
9- BAD – Michael Jackson
10- GREATEST HITS II- Queen
11- THE IMMACULATE COLLECTION – Madonna
12- BACK TO BLACK – Amy Winehouse
13- STARS – Simply Red
14- RUMOURS – Fleetwood Mac
15- COME ON OVER – Shania Twain
16- BACK TO BEDLAM – James Blunt
17- URBAN HYMNS – The Verve
18- BRIDGE OVER TROUBLED WATER- Simon & Garfunkel
19- NO ANGEL- Dido
20- SPIRIT- Leona Lewis
21- LEGEND – Bob Marley & The Wailers
22- BAT OUT OF HELL- Meat loaf
23- DIRTY DANCING – Original Soundtrack
24- 1- The Beatles
25- TALK ON CORNERS – The Corrs
26- WHITE LADDER- David Gray
27- SPICE- Spice Girls
28- CRAZY LOVE- Michael Bublè
29- LIFE FOR RENT- Dido
30- BEAUTIFUL WORLD – Take That
31- THE FAME – Lady Gaga
32- A RUSH OF BLOOD TO THE HEAD – Coldplay
33- HOPES AND FEARS – Keane
34- THE JOSHUA TREE – U2
35- ….BUT SERIOUSLY- Phil Collins
36- SCISSOR SISTERS – Scissor Sisters
37- ONLY BY THE NIGHT- Kings Of Leon
38- THE WAR OF THE WORLDS- Jeff Wayne
39- THE MAN WHO….- Travis
40- X & Y – Coldplay
0 condivisioni e commenti
Condividi e commenta!
Commenti