Claudio Baglioni: in uscita con "Un piccolo Natale in più"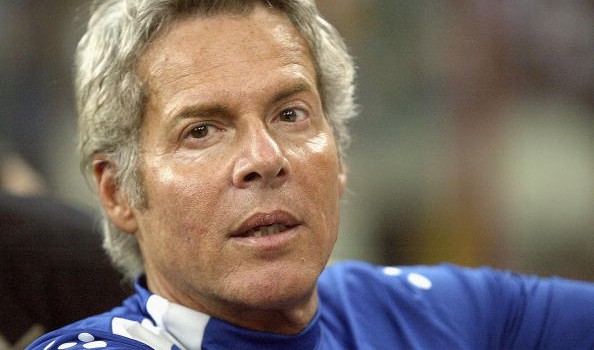 Famoso per il suo "piccolo grande amore" e per tanti altri successi, Claudio Baglioni torna ad un anno di distanza da "Strada facendo: 30º anniversario" con un nuovo disco. Si chiama "Un piccolo Natale in più" e si tratta di un album che raccoglierà ben 26 musiche della tradizione natalizia. Il disco uscirà il 20 Novembre per la Sony Music Italy.
Questa la tracklist:
1. Un piccolo Natale in più (Have Yourself A Merry Little Christmas)
2. Veni Veni Emmanuel
3. Gabriel's Message (Birjina Gaztetto Bat Zegoen)
4. Ave Maria di Gounod
5. Il paese bianco di magia (Winter Wonderland)
6. Stille Nacht
7. Hark! The Herald Aangels Sing
8. Jingle Bells
9. Tu scendi dalle stelle
10. Navidad Nuestra
11. Adeste Fideles
12. Tre Re (The Three Kings)
13. Ave Maria di Schubert
14. Cantique De Noël
15. Away In A Manger
16. Viene giù (Let It Snow Let It Snow Let It Snow)
17. Rocking Carol
18. In quel mezzo inverno (In The Bleak Mid-Winter)
19. Oh Little Town Of Bethlehem
20. Che bimbo è lui? (What Child Is This?)
21. Coventry Carol
22. The Christmas Song
23. O Tannenbaum
24. Santa Claus Is Coming To Town
25. We Wish You A Merry Christmas
26. White Christmas
In attesa di questo nuovo progetto musicale, i fan attendono le date dei prossimi live con le tappe a Roma, all'Auditorium Parco della Musica, dal 26 al 30 dicembre 2012, poi a Milano, al Teatro degli Arcimboldi, dal 10 al 14 gennaio 2013.
Data la grande richiesta, gli organizzatori ha deciso di aggiungere altre tappe con altri due concerti nella capitale previsti per il 2 e 3 gennaio 2013.
Per gli amanti della musica leggera italiana, i concerti saranno come sempre un'ottima occasione per ascoltare gli ultimi brani e i grandi successi del passato che il cantautore romano suona da oltre quarant'anni. Esordì nel mondo della musica nel lontano 1970 e da quel momento non si è più fermato, scrivendo brani che hanno coinvolto intere generazioni.
2 condivisioni e commenti
Condividi e commenta!
Commenti